End of Tenancy Cleaning Reading – The Secure & Experienced Team For You
48 hours guarantee for occupant-free properties
Over 40 years of combined cleaning experience
Proven quality of the performed cleaning services
Professional equipment and detergents included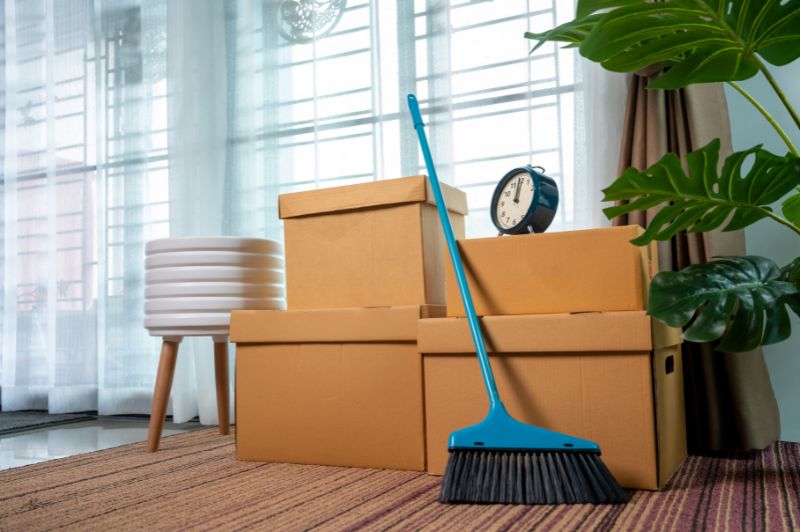 4 Step End of Tenancy Cleaning Reading
We create a cleaning checklist
Energy Cleaning – Your Trusted Partner in Reading
Changing homes is stressful on its own, but when combined with the anxiety of not knowing whether you will receive your deposit back, the situation gets really critical. Thankfully, your Reading guardian angel can help you. Energy Cleaning is always ready to perform an immaculate job at performing the end of tenancy cleaning for you. Doing this for so long and knowing what landlords expect to see we can leave them a 100% satisfied.
Our cleaning company has a vast experience in working with a lot of real-estate agencies in and around Reading. For the more substantial properties, we can organise on-site surveys. You will receive an adequate assessment of the state of your place before we even start working on it. This way, if desired, you can require more specialised services like jet washing or external window cleaning.
What is included in the service?
The Different End of Tenancy Cleaning
The tenancy cleaning is the process of preparing a property either for the final inspection of the landlord or for the moving in of the new tenant. It is designed according to the requirements in your tenancy agreement. Our goal is to save you time and money!
We offer a variety of cleaning services that work in harmony with End of Tenancy Reading
In Reading, any cleaning tasks that exceed the standard end of tenancy cleaning package are classified as additional cleaning services. These may involve carpet, jet wash, upholstery, and window cleaning, and can be requested at any time during the cleaning service, except for the jet wash service, which requires a prior notice of at least one day.
Our cleaning company utilizes professional techniques to provide an extensive rug cleaning service that breathes new life into every room while seamlessly complementing our End of Tenancy service in Reading. We are committed to staying updated with the latest innovations in carpet cleaning, ensuring that our methods adhere to industry-leading standards. Our team of highly skilled cleaners is trained in the most effective and safe cleansing technique available: Hot Water Extraction. You are welcome to request this service at any time during your end of tenancy period.
Immerse yourself in the astounding outcomes of jet washing, an incredibly potent pressure washing technique that ensures impeccable cleanliness for surfaces both indoors and outdoors. With state-of-the-art pressure washers and top-quality cleaning supplies, we provide a guarantee of eliminating all your concerns. Our skilled team excels in utilizing high-pressure water jets to effortlessly eradicate stubborn dirt, grime, and residue from a wide variety of surfaces, including driveways, patios, and exterior walls. Please kindly note that requesting this service requires a minimum one-day advance notice before the end of tenancy cleaning.
Elevate your living space with our exceptional upholstery cleaning service, a valuable addition to our End of Tenancy package offered in Reading. This comprehensive service encompasses a range of essential tasks, including thorough vacuuming, effective stain removal, deep cleaning, odor elimination, and meticulous drying of your upholstery. Experience the revitalization of vibrant colors and the restored comfort of your furniture as we craft an inviting and immaculate living environment tailored to your utmost satisfaction. Requesting upholstery cleaning as part of our end of tenancy service is both simple and convenient, ensuring a seamless experience for you.
Experience an unparalleled window cleaning service with our highly sought-after Window cleaning service, the perfect complement to our End of Tenancy cleaning in Reading. Our comprehensive Window cleaning service caters to both interior and exterior surfaces, effortlessly eliminating dirt, grime, and other debris. Utilizing state-of-the-art techniques and eco-friendly products, we ensure impeccably clear windows. Feel free to request this service at any stage during your end of tenancy cleaning process without any hesitation.
Want to hire professional end of tenancy cleaners?
Fast, discreet, offering high-quality services at adaptable prices, Energy Cleaning is one of the most preferred companies for end of tenancy cleaning service.
Frequently Asked Questions
End of Tenancy Cleaning Reading Prices
Minimum charge: 1 bed flat
Reach out and expect a response from us within a day.
Opening time:
08:30 - 17:00 Monday - Saturday