End of Tenancy Cleaning With Deposit Return Guarantee
Specialized cleaning equipment included
We know the hidden spots your landlord will check
Non-occupied properties come with a 48-hour service guarantee.
Not limited in time service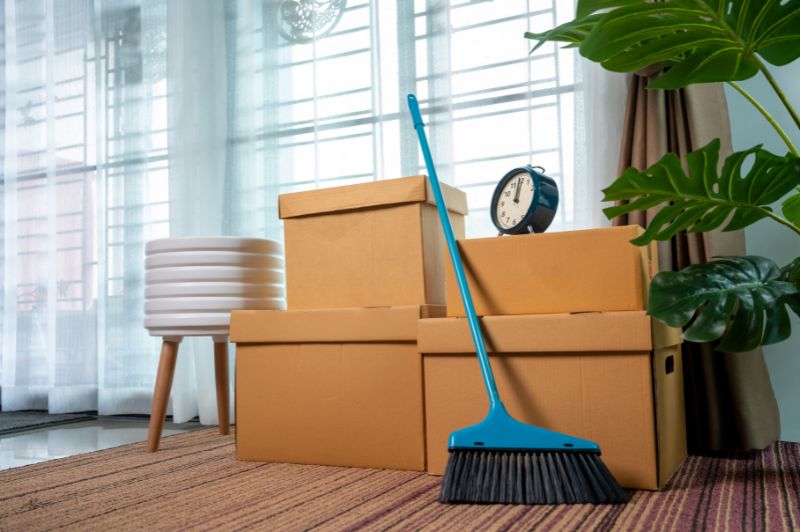 Energy Cleaning's
Four Steps Process
We create a cleaning checklist
How We Perform Our End of Tenancy Cleaning Services
Our End of Tenancy service is not limited in time, meaning our experienced, qualified and fully insured cleaners will remain in the property as much as needed in order to provide the best possible service and achieve highest cleaning standards.
What the service includes
Professional End of Tenancy cleaning is a deep, top-to-bottom clean of Your whole property. That means every room, every area, every surface will be attended, guaranteeing spotless and professional results.
We have some standard requirements with the End of Tenancy cleaning service. The property should be empty of personal possessions, the fridge/freezer should be defrosted and we will need access to water and electricity.
We offer various cleaning services that go hand in hand with End of Tenancy
Additional cleaning services refer to any extra cleaning tasks beyond the regular End of tenancy cleaning, such as carpet, jet wash, upholstery and window cleaning. All additional services we offer can be requested at any time during the end of tenancy services except the jet wash. The jet wash service must be requested at least a day prior to the end of tenancy service.
We use professional methods to deep clean your rugs and return the freshness in every room to complement our End of Tenancy service. Our cleaning company constantly stays up to date with the latest carpet cleaning innovations. Our cleaners are trained to use the Hot Water Extraction procedure as it is the most long-lasting and safe cleansing technics. This service can be requested at any time during the end of tenancy.
Jet washing is a deep pressure wash that can be performed both indoors and outdoors if all technical requirements are in place.Equipt with the latest pressure washers and cleaning supplies, we will make all of your concerns disappear. Our skilled team utilizes high-pressure water jets to eliminate stubborn dirt, grime, and residue from various surfaces, including driveways, patios, and exterior walls. This service must be requested at least a day prior to the end of tenancy cleaning.
Maintain your upholstery with a professional cleaning service, offered as an additional enhancement to our End of Tenancy service. The service includes vaccuuming, stain removal, deep cleaning, odor eliminaton, and drying the upholstery. Revive the vibrant colors and comfort of your furniture, creating an inviting and immaculate living environment. Upholstery cleaning can be requested during the end of tenancy service.
Indulge in the ultimate window cleaning experience with our highly sought-after Window cleaning service, a perfect addition to our End of Tenancy cleaning service. Our Window cleaning service includes cleaning the interior and exterior surfaces of windows, removing dirt, grime, and other debris. We employ cutting-edge techniques and eco-friendly products, leaving the windows clean and clear. It is possible to request this service at any time during end of tenancy cleaning.
Want to hire professional end of tenancy cleaners?
Fast, discreet, offering high-quality services at adaptable prices, Energy Cleaning is one of the most preferred companies for end of tenancy cleaning service.
Frequently Asked Questions
End of Tenancy Cleaning Prices
Minimum charge: 1 bed flat
Reach out and expect a response from us within a day.
Opening time:
08:30 - 17:00 Monday - Saturday