End of Tenancy cleaning service in Oxford
We are aware of the concealed areas that your landlord will inspect
Specialised cleaning equipment is included in the service
48-hour service guarantees for the non-occupied properties
Polite and experienced team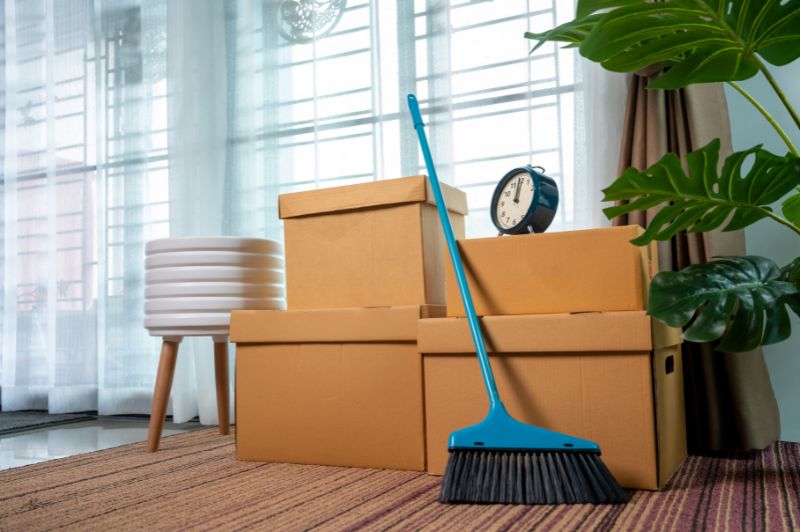 4 Step End of Tenancy Cleaning Oxford
We create a cleaning checklist
The process we follow to carry out our end of tenancy cleaning services in Oxford
We do not impose any time constraints on our End of Tenancy Oxford service, ensuring that our skilled, certified, and fully insured cleaners stay at the premises for as long as necessary to deliver the finest possible outcome and attain the highest standards of cleanliness.
What is included in the service?
Our approach to delivering end of tenancy cleaning services in Oxford
Our Professional End of Tenancy cleaning service involves a thorough and comprehensive cleaning of your entire property, including all rooms, areas, and surfaces, to ensure immaculate and expert outcomes.
To fulfill our End of Tenancy cleaning service, we require the property to be free of personal belongings, the fridge/freezer to be defrosted, and access to water and electricity.
We provide a range of cleaning services that complement End of Tenancy Oxford
Extra cleaning tasks that go beyond the standard End of Tenancy cleaning in Oxford are referred to as additional cleaning services. These may include carpet, jet wash, upholstery, and window cleaning. All additional services can be requested at any time during the end of tenancy services, except for the jet wash service, which must be requested at least one day in advance of the end of tenancy service.
Our cleaning company employs professional methods to deeply clean your rugs, revitalizing every room and complementing our End of Tenancy service in Oxford. We prioritize staying up to date with the latest innovations in carpet cleaning, ensuring that our techniques are always cutting-edge. Our highly skilled cleaners are trained in the most effective and safe cleansing technique available: Hot Water Extraction. You can request this service at any point during the end of tenancy.
Jet washing is a powerful pressure washing technique that can effectively clean surfaces both indoors and outdoors. With our state-of-the-art pressure washers and premium cleaning supplies, we ensure that all your concerns vanish. Our experienced team utilizes high-pressure water jets to eliminate persistent dirt, grime, and residue from a variety of surfaces such as driveways, patios, and exterior walls. Please note that this service requires a minimum one-day advance notice prior to the end of tenancy cleaning.
Enhance your living space with our professional upholstery cleaning service, which can be added to our End of Tenancy package in Oxford. This service covers a range of essential tasks, including vacuuming, stain removal, deep cleaning, odor elimination, and thorough drying of your upholstery. Experience the revival of vibrant colors and the restored comfort of your furniture, as we create an inviting and immaculate living environment for you. You can conveniently request upholstery cleaning as part of our end of tenancy service.
Elevate your window cleaning to new heights with our coveted Window cleaning service, a perfect complement to our End of Tenancy cleaning in Oxford. Our comprehensive Window cleaning service covers both interior and exterior surfaces, effectively eliminating dirt, grime, and other debris. We utilize state-of-the-art techniques and environmentally friendly products to ensure crystal-clear windows. Feel free to request this service at any point during your end of tenancy cleaning process.
Want to hire professional end of tenancy cleaners?
Fast, discreet, offering high-quality services at adaptable prices, Energy Cleaning is one of the most preferred companies for end of tenancy cleaning service.
Frequently Asked Questions
End of Tenancy Cleaning Oxford Prices
Minimum charge: 1 bed flat
Reach out and expect a response from us within a day.
Opening time:
08:30 - 17:00 Monday - Saturday