End of Tenancy Cleaning In West London That Improve the State of Your Property
48-hour guarantee for tenant-free properties
Cleaning services with no time limitations
Self-sufficient and reliable cleaning teams
Proven quality of the provided cleaning services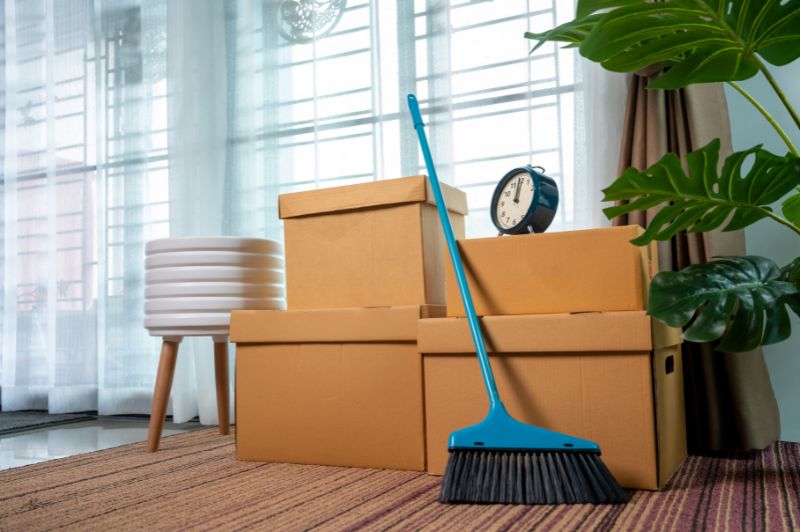 4 Step End of Tenancy Cleaning West London
We create a cleaning checklist
Energy Cleaning Knows How to Help You to Get Your Deposit Back
Is your lease over soon? Do you need to prepare your property for the next tenants? We have something for you – Energy Cleaning is proud to offer the West London community a specially designed end of tenancy cleaning service that will tend to all of their needs. Our skilled teams will perform a deep-cleansing of each room and will wipe, mop, hover, dust, scrub, wash and scrape every centimetre of your property.
With more than 40 years of combined working experience in this field, our cleaners have the needed knowledge to deal with any kind of situation. Our cleaning company constantly invests in the newest equipment and partners with some of the biggest suppliers of professional cleaning products. We don't leave our projects halfway and always deliver a high-quality cleaning service. Energy Cleaning is the one to call in West London!
What the service includes
What to Expect from Our End of Tenancy Cleaning Service in West London?
Our cleaners will perform a top to bottom deep cleansing of your property. You don't have to worry, we will diligently scrape and scrub and not leave until the job is completely done. We are one of the top-ranked cleaning companies in West London and know what we are doing.
We offer a variety of cleaning services to complement the End of Tenancy West London package
When it comes to end of tenancy cleaning in West London, we offer a standard cleaning package as well as additional cleaning services that you can choose from based on your needs. These services include carpet cleaning, jet washing, upholstery cleaning, and window cleaning. You can request any of these additional services at any time during the end of tenancy cleaning process, except for jet washing, which requires at least one day's notice in advance.
Our cleaning company employs professional techniques to deliver a comprehensive rug cleaning service that rejuvenates every room and seamlessly complements our End of Tenancy service in West London. We prioritize staying up to date with the latest innovations in carpet cleaning, ensuring that our methods adhere to industry-leading standards. Our team of highly skilled cleaners is trained in the most effective and safe cleansing technique available: Hot Water Extraction. Feel free to request this service at any time during your end of tenancy period.
Jet washing is a deep pressure wash that can be performed both indoors and outdoors if all technical requirements are in place. Equipt with the latest pressure washers and cleaning supplies, we will make all of your concerns disappear. With the help of our powerful Karcher K7, we have effortlessly won the hearts and cleansed the patios of our Oxford customers. This service must be requested at least a day prior to the end of tenancy cleaning.
Enhance your living space with our remarkable upholstery cleaning service, a valuable inclusion in our End of Tenancy package available in West London. This comprehensive service covers essential tasks, including thorough vacuuming, effective stain removal, deep cleaning, odor elimination, and meticulous drying of your upholstery. Witness the revitalization of vibrant colors and the restored comfort of your furniture as we create an inviting and immaculate living environment tailored to your utmost satisfaction. Requesting upholstery cleaning as part of our end of tenancy service is both simple and convenient, ensuring a seamless experience for you.
Indulge in an unmatched window cleaning experience with our highly sought-after Window cleaning service, the ideal complement to our End of Tenancy cleaning in Reading. Our comprehensive Window cleaning service caters to both interior and exterior surfaces, effortlessly eliminating dirt, grime, and other debris. With state-of-the-art techniques and eco-friendly products, we guarantee impeccably clear windows. You are welcome to request this service at any stage during your end of tenancy cleaning process without any hesitation.
Want to hire professional end of tenancy cleaners?
Fast, discreet, offering high-quality services at adaptable prices, Energy Cleaning is one of the most preferred companies for end of tenancy cleaning service.
Frequently Asked Questions
End of Tenancy Cleaning West London Prices
Minimum charge: 1 bed flat
Reach out and expect a response from us within a day.
Opening time:
08:30 - 17:00 Monday - Saturday