End of Tenancy Cleaning In Uxbridge That Improve the State of Your Property
48-hour guarantee for vacant properties
Reliable and self-sufficient cleaning team
Our track record shows that we consistently deliver high-quality cleaning services
Cleaning services with flexible scheduling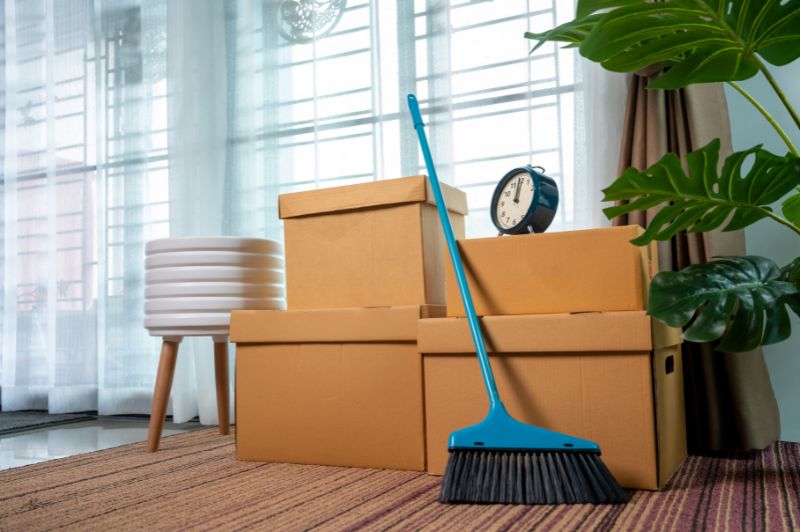 4 Step End of Tenancy Cleaning Uxbridge
We create a cleaning checklist
Energy Cleaning is well-equipped to help you in securing the return of your deposit
Are you facing the daunting task of end of tenancy cleaning? You might be asking yourself, "What should I do when my tenancy is about to end?" or "How can I find someone to clean my property so I can get my deposit back?" Look no further than Energy Cleaning, the top cleaning team in Uxbridge.
Our experienced and efficient team will take the burden off your shoulders and leave your property sparkling clean in no time. We know exactly what landlords expect to see during a final inspection, and we will meticulously scrape, scrub, wash, and wipe every inch of your property until the job is done.
We come fully equipped with high-quality equipment, supplies, and powerful detergents to meet all of your cleaning needs. With our hassle-free and diligent approach, you can rest assured that you will get your deposit back.
So why stress about end of tenancy cleaning when you can rely on Energy Cleaning? Trust us to get the job done right.
What the service includes
What to Expect from Our End of Tenancy Cleaning Service in Uxbridge
Our team of cleaning professionals will provide a meticulous and extensive cleaning of your property, leaving no corner untouched. We are dedicated to scrubbing and scouring every surface until the job is completed to your satisfaction. As a top cleaning company in Acton, we have the necessary expertise to ensure that the job is done right.
Our cleaning services in Uxbridge extend beyond the standard End of Tenancy package
If you require additional cleaning services beyond our standard end of tenancy cleaning package in Uxbridge, we offer a range of options such as carpet cleaning, jet washing, upholstery cleaning, and window cleaning. These services can be requested at any time during the end of tenancy cleaning process, except for jet washing which requires a minimum of one day's notice.
Revive your carpets and elevate the cleanliness of your living space with our exceptional Carpet cleaning service, offered as an add-on to our End of Tenancy cleaning service in Uxbridge. Our skilled team employs advanced techniques and powerful equipment to thoroughly cleanse your carpets, successfully removing embedded dirt, allergens, and stains. Witness the transformation as your carpets regain their original beauty, creating a fresh and inviting atmosphere. Additionally, you can conveniently request our Carpet cleaning service during the End of Tenancy process, guaranteeing a seamless and hassle-free experience for you.
Revive the outer brilliance of your property with our powerful Jet Wash cleaning service in Uxbridge. Our skilled team utilizes high-pressure water jets to effortlessly eradicate stubborn dirt, grime, and residue from surfaces like driveways, patios, and exterior walls. Ensure the overall cleanliness of your property, enhancing its curb appeal and leaving a lasting impression on potential tenants or buyers. Please note that the Jet Wash cleaning service requires a minimum one-day advance notice before the scheduled end of tenancy cleaning to allow sufficient time for preparation.
Enhance your living area with our top-notch upholstery cleaning service, an invaluable addition to our Uxbridge End of Tenancy package. Our highly trained experts employ advanced methods to thoroughly cleanse and rejuvenate your upholstery, effectively eradicating deep-seated dirt, stains, and allergens. Witness the remarkable transformation of your furniture, as it emerges immaculate and exudes a fresh fragrance. Opting for our upholstery cleaning service while availing the End of Tenancy cleaning ensures utmost convenience and guarantees a seamless experience for you.
Indulge in our thorough and all-encompassing window cleaning service, a revitalizing solution to restore your windows' pristine clarity and elevate the overall look of your space with a radiant gleam. Our proficient technicians employ state-of-the-art methods and environmentally friendly products to effortlessly eradicate stubborn dirt, grime, and unsightly debris from your windows. Opting for this service during the end of tenancy cleaning process in Uxbridge is a convenient choice, guaranteeing a seamless experience for you.
Want to hire professional end of tenancy cleaners in Uxbridge?
Fast, discreet, offering high-quality services at adaptable prices, Energy Cleaning is one of the most preferred companies for end of tenancy cleaning service.
Frequently Asked Questions
End of Tenancy Cleaning Uxbridge Prices
Minimum charge: 1 bed flat
Reach out and expect a response from us within a day.
Opening time:
08:30 - 17:00 Monday - Saturday