End of Tenancy Cleaning in Ealing
Guaranteed cleaning within 48 hours for unoccupied properties
Employing specialized cleaning equipment and cleaning agents
A vast experience in all types of tenancy cleaning
The delivered cleaning services have a proven record of quality.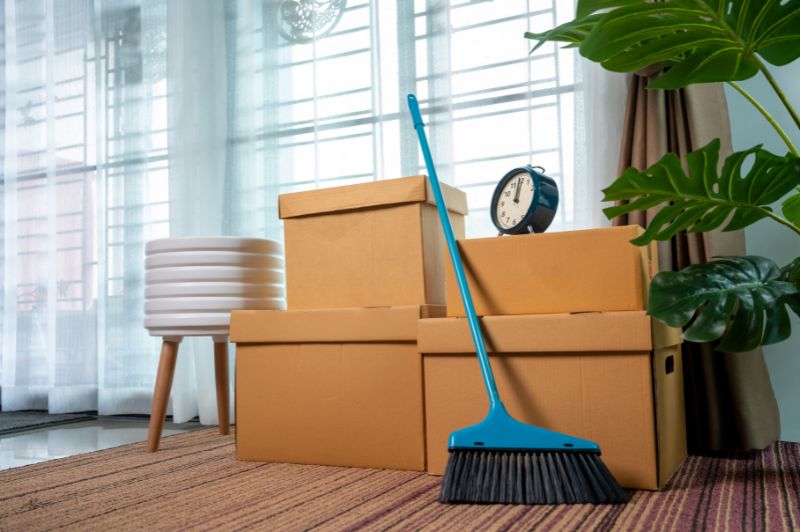 4 Step End of Tenancy Cleaning Ealing
We create a cleaning checklist
Ealing's most highly rated cleaning company
If you're worried about getting your flat ready for your landlord's inspection and unsure if you'll get your deposit back, there's no need to stress. Energy Cleaning's expert services are here to help when your tenancy is ending soon. Our specially trained teams have years of experience in Ealing and throughout Surrey County and know exactly how to tackle every spot your landlord will inspect.
No matter how challenging the cleaning situation may seem, our cleaning company has got you covered. Our technicians are prepared to work tirelessly, using the latest equipment and strong detergents to scrape, scrub, wash, and wipe until the job is done. We take pride in providing quality service, and our great customer reviews are a testament to our commitment. That's why so many people in Ealing seek our services when they need to get their deposit back.
What the service includes
What Does End of Tenancy Cleaning Mean?
Our service is specifically designed to prepare your rental property for your landlord's inspection and is compliant with standard requirements, ensuring the return of your deposit. It's a popular choice among the younger residents of Ealing.
We offer a range of cleaning services that complement End of Tenancy Ealing
In Ealing, any cleaning tasks beyond the standard end of tenancy cleaning package are categorized as additional cleaning services. Examples of such services include carpet, jet wash, upholstery, and window cleaning. You can request any of these additional services at any time during the end of tenancy cleaning process, except for the jet wash service, which requires at least one day's advance notice.
Revitalize your carpets and elevate the cleanliness of your living space with our outstanding Carpet cleaning service, provided as an additional option to our End of Tenancy cleaning service in Ealing. Our skilled team employs advanced techniques and powerful equipment to deeply cleanse your carpets, effectively eliminating embedded dirt, allergens, and stains. This process restores their original beauty and creates a fresh and inviting atmosphere. Moreover, you can conveniently request our Carpet cleaning service during the End of Tenancy service, ensuring a seamless and hassle-free experience for you.
Restore the outer brilliance of your property with our powerful Jet Wash cleaning service. Our skilled team utilizes high-pressure water jets to effortlessly eradicate stubborn dirt, grime, and residue from various surfaces, including driveways, patios, and exterior walls. Ensure the overall cleanliness of your property, enhancing its curb appeal and leaving a lasting impression on potential tenants or buyers. Please note that the Jet Wash cleaning service must be requested at least one day prior to the scheduled end of tenancy cleaning to allow sufficient time for preparation.
Transform your living space with our exceptional upholstery cleaning service, an invaluable inclusion in our End of Tenancy package in Ealing. Our skilled professionals employ advanced techniques to thoroughly cleanse and revitalize your upholstery, effectively removing embedded dirt, stains, and allergens. Experience the rejuvenation of your furniture, leaving it looking immaculate and smelling fresh. Requesting our upholstery cleaning service during the End of Tenancy cleaning process is hassle-free and ensures a seamless experience for you.
Experience our thorough and comprehensive window cleaning service, providing a revitalizing solution to restore your windows' pristine clarity and enhance the overall appearance of your space with a sparkling shine. Our skilled technicians employ advanced techniques and eco-friendly products to eliminate stubborn dirt, grime, and unsightly debris from your windows. You can easily request this service at any point during the end of tenancy cleaning process in Ealing, ensuring a seamless experience for you.
Want to hire professional end of tenancy cleaners?
Fast, discreet, offering high-quality services at adaptable prices, Energy Cleaning is one of the most preferred companies for end of tenancy cleaning service.
Frequently Asked Questions
End of Tenancy Cleaning Ealing Prices
Minimum charge: 1 bed flat
Reach out and expect a response from us within a day.
Opening time:
08:30 - 17:00 Monday - Saturday