End of Tenancy Cleaning in Chiswick
More than 40 years of collective cleaning experience
The delivered cleaning services have a proven track record of quality
Includes professional-grade equipment and detergents
Guaranteed cleaning within 48 hours for unoccupied properties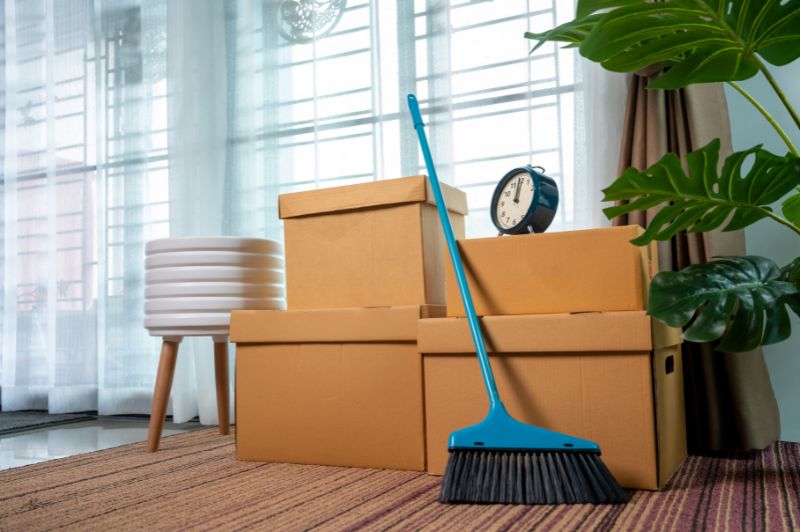 4 Step End of Tenancy Cleaning Chiswick
We create a cleaning checklist
Energy Cleaning – Your Reliable End of Tenancy cleaning service in Chiswick
Moving to a new home can be a stressful experience, especially when coupled with the uncertainty of whether or not you'll get your deposit back. Fortunately, Energy Cleaning is here to assist you in Chiswick. Our team is always prepared to perform an impeccable end of tenancy cleaning job for you, having years of experience and knowing precisely what landlords expect to see, ensuring their complete satisfaction.
Our cleaning company has a wealth of experience working with numerous real estate agencies in and around Chiswick. For larger properties, we can conduct on-site surveys to assess the state of your place before we begin working on it. This way, you can request additional specialized services like jet washing or external window cleaning, if needed.
What the service includes
Various Types of End of Tenancy Cleaning Services
Our cleaning team will conduct a thorough and comprehensive cleaning of your property, from top to bottom. You can be assured that we will meticulously scrub and scrape every inch of the place until the job is completed to your satisfaction. As one of the leading cleaning companies in Acton, we have the expertise to get the job done right.
We provide a variety of cleaning services that complement End of Tenancy Chiswick
If you require any cleaning services beyond the standard end of tenancy cleaning package in Chiswick, they are considered as additional cleaning services. Some examples of these services include carpet, jet wash, upholstery, and window cleaning. You may request any of these additional services at any point during the end of tenancy cleaning process, except for the jet wash service, which requires a minimum of one day's advance notice.
Renew your carpets and enhance the cleanliness of your living space with our exceptional Carpet cleaning service, available as an additional option to our End of Tenancy cleaning service in Chiswick. Our skilled team utilizes advanced techniques and powerful equipment to deeply cleanse your carpets, eliminating embedded dirt, allergens, and stains, thereby restoring their original beauty and ensuring a fresh and inviting atmosphere. Furthermore, you have the convenience of requesting our Carpet cleaning service during the End of Tenancy service, making the process seamless for you.
Revive the exterior splendor of your property with our potent Jet Wash cleaning service. Our skilled team employs high-pressure water jets to effortlessly eliminate persistent dirt, grime, and residue from a variety of surfaces, including driveways, patios, and exterior walls. Ensure the overall cleanliness of your property, enhancing its curb appeal and leaving a lasting impression on potential tenants or buyers. Kindly note that the Jet Wash cleaning service should be requested at least one day prior to the scheduled end of tenancy cleaning to allow ample time for preparation.
Revitalize your living space with our exceptional upholstery cleaning service, a valuable addition to our End of Tenancy service in Chiswick. Our skilled professionals utilize advanced techniques to deeply cleanse and rejuvenate your upholstery, effectively eliminating embedded dirt, stains, and allergens, resulting in immaculate-looking and fresh-feeling furniture. Requesting our upholstery cleaning service during the End of Tenancy cleaning process is simple and convenient, ensuring a seamless experience for you.
Experience our meticulous and comprehensive window cleaning service, delivering a refreshing and rejuvenating solution to restore your windows' pristine clarity and enhance the overall appearance of your space with a sparkling shine. Our expert technicians utilize cutting-edge techniques and eco-friendly products to eliminate even the most stubborn dirt, grime, and unsightly debris from your windows. You have the flexibility to request this service at any stage of the end of tenancy cleaning process in Chiswick, ensuring a seamless experience for you.
Want to hire professional end of tenancy cleaners in Chiswick?
Fast, discreet, offering high-quality services at adaptable prices, Energy Cleaning is one of the most preferred companies for end of tenancy cleaning service.
Frequently Asked Questions
End of Tenancy Cleaning Chiswick Prices
Minimum charge: 1 bed flat
Reach out and expect a response from us within a day.
Opening time:
08:30 - 17:00 Monday - Saturday