End of Tenancy Cleaning Services in Acton
Guarantee of 48 hours for properties without tenants
Dependable and self-reliant cleaning crews
Established track record of delivering high-quality cleaning services
Cleaning services without any time constraints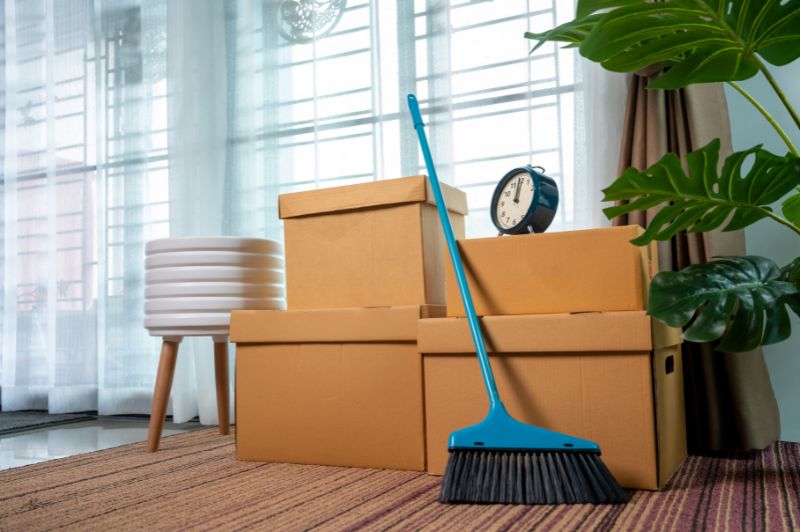 4 Step End of Tenancy Cleaning Acton
We create a cleaning checklist
At Energy Cleaning, we have the expertise to assist you in getting your deposit back
You might be wondering "What will I do when my tenancy ends soon?" or "I have to find someone to clean the property so I can get my deposit back." We are here to take that burden off your shoulder in a fast and efficient way. Acton's top cleaning team will come and do the job for you in no time. With years of experience in the field, the team will check all the boxes and make sure it scrapes, scrubs, wash and wipe the whole place until the job is done.
Energy Cleaning's team will come fully geared up with top-of-the-line equipment, supplies, and strong detergents providing the full cleaning attention to your property needs while ensuring you are satisfied and don't need to worry about getting your deposit back.
Hassle-free, experienced, and diligent – the only team in Acton you will need.
What is included in the service?
What You Can Anticipate from Our End of Tenancy Cleaning Service in Acton?
Our cleaning team will conduct a thorough and comprehensive cleaning of your property, from top to bottom. You can be assured that we will meticulously scrub and scrape every inch of the place until the job is completed to your satisfaction. As one of the leading cleaning companies in Acton, we have the expertise to get the job done right.
Our cleaning services extend beyond the standard End of Tenancy Acton package
If you require additional cleaning services beyond the standard end of tenancy cleaning package in Acton, we offer various options such as carpet cleaning, jet washing, upholstery cleaning, and window cleaning. You can request any of these services at any point during the end of tenancy cleaning process, except for jet washing which requires at least one day's notice.
Revitalize your carpets and elevate the cleanliness of your living space with our exceptional Carpet cleaning service, offered additionally to our End of Tenancy cleaning service in Acton. Our skilled team utilize advanced techniques and powerful equipment to deeply cleanse and remove embedded dirt, allergens, and stains from your carpets, restoring their original beauty and ensuring a fresh and inviting atmosphere. Moreover, you have the convenience of requesting our Carpet cleaning service during the End of Tenancy service.
Restore the exterior beauty of your property with our powerful Jet Wash cleaning service. Our skilled team utilizes high-pressure water jets to eliminate stubborn dirt, grime, and residue from various surfaces, including driveways, patios, and exterior walls. Ensure your property's overall cleanliness, enhancing its curb appeal and leaving a lasting impression on prospective tenants or buyers. Please note that the Jet Wash cleaning service must be requested at least a day prior to the scheduled end of tenancy cleaning.
Transform your living space with our exceptional upholstery cleaning service, an invaluable addition to our End of Tenancy service in Acton. Our skilled professionals employ cutting-edge techniques to deeply cleanse and rejuvenate your upholstery, eliminating embedded dirt, stains, and allergens, ensuring your furniture looks and feels immaculate. You can easily request our upholstery cleaning service during the End of Tenancy cleaning service.
Our window cleaning service offers a meticulous and comprehensive solution to refresh and rejuvenate your windows, restoring their pristine clarity and enhancing the overall appearance of your space with a sparkling shine. Our expert technicians employ cutting-edge techniques and eco-friendly products to banish even the most stubborn dirt, grime, and unsightly debris from your windows. At any stage of the end of tenancy cleaning service in Acton, you have the flexibility to request this service.
Want to hire professional end of tenancy cleaners?
Fast, discreet, offering high-quality services at adaptable prices, Energy Cleaning is one of the most preferred companies for end of tenancy cleaning service.
Frequently Asked Questions
End of Tenancy Cleaning Acton Prices
Minimum charge: 1 bed flat
Reach out and expect a response from us within a day.
Opening time:
08:30 - 17:00 Monday - Saturday